Still Point Quilt Pattern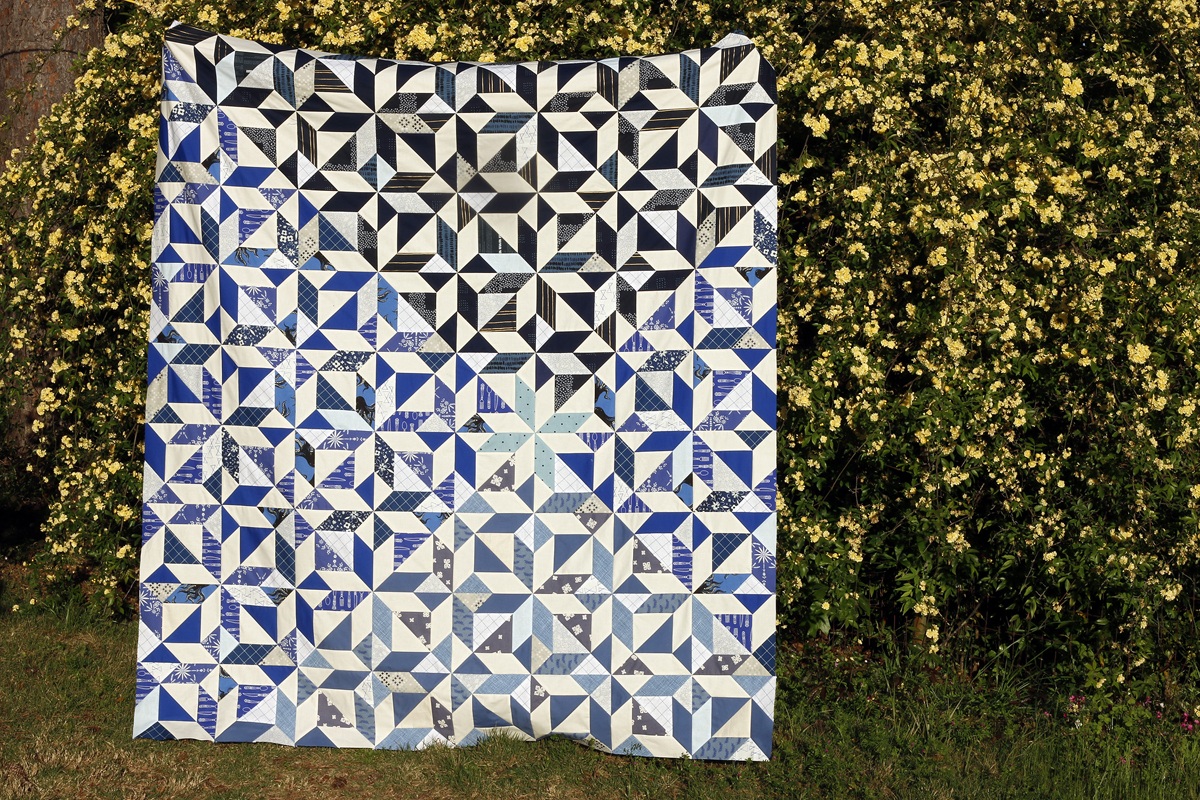 Still Point Quilt Pattern
"At the Still Point of the Turning World," a compelling turn of phrase by T. S. Elliot, was my inspiration for this quilt. Among the sharp contrast of dark against light you will find a solitary still point, a peaceful place or a lonely place depending upon your story. But step back from the patchwork for a wider perspective and see how the design pops, twists and dances into so many different patterns. There are large six-point stars and squished stars. There's a pinwheel fan surrounded by shaded squares. There is movement upon movement and a radiating design, originating from that simple still point.
Finishes as a 64" x 72" throw quilt.
The pattern is suitable for an intermediate quilter. A detailed, photo-rich tutorial will walk you through correct piecing techniques, which include a y-seam. No previous y-seam experience expected.
This user-friendly quilt pattern provides step by step directions with over 30 helpful photographs, plus a Block Map for replicating color placement in my quilt. Also included is a blank Color Sheet, should you like to experiment. Beyond making your quilt top, this pattern also includes directions for finishing your quilt.
Still Point Quilt pattern includes:
Color Sheet
Block Map
Fabric requirements
"Other supplies" list
Cutting instructions
Pressing tips
Detailed Block tutorial
Layout and Assembly instructions
Backing instructions
Basting instructions
Binding suggestions with link to my Zigzag binding tutorial
This listing is for a 26-Page quilt pattern pdf file. It will be delivered to the email address you provide during checkout. No shipping or tax!
This pattern is not intended for commercial use. Please do not distribute without permission.
ENJOY!