When I made
that nightgown
April of last year, I couldn't have known how it would be treasured. I don't think Aria has worn anything else but her Little Folks gown on warm (or even warmish) nights ever since! She's spoiled now for anything but voile in the summer. I've repaired the straps a few times, but the pretty piece finally gave way to a humungous rip this week. With no hope of repair I promised to make her a new one soon.
Soonish?
Hm...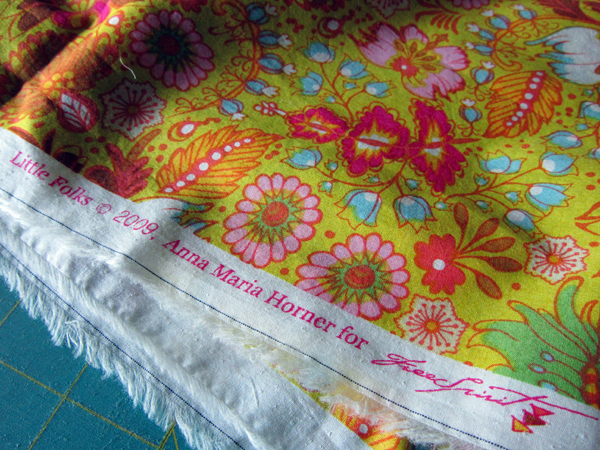 To signify my good intentions, I even pulled out a large piece of voile for the effort. Yes, even if it is my
last
sizeable piece of Anna Maria Little Folks voile. Sniff. Loved that collection.
Well, somehow today became the day! Starting with the same 30" x 54" rectangle as last time, I journeyed once again through that
somewhat vague, yet adequate tutorial
. Above we have from left: 2.5" x 9.5" straps, 2.5" x 18" strap ruffles (cut to a gentle curve) and the main nightgown pieces with underarm cut outs. Basically, you eye everything and it magically (luckily) works?
And in one afternoon or less you have this! Seriously, this is one of the fastest projects I've ever made. Certainly the fastest clothing item, By Far.
So... maybe this wasn't top of my "to do" list today, but it sure feels good to completely finish something and banish a fabric pile all at once. And, it seems I even have some energy left to start binding that quilt. Today is a very good day!