Every once in a while someone emails to ask where I shop for fabric
...
I chuckle a bit. Friends, I really do shop with those great fabric stores at the right in my sidebar!
Shopping online suits me. I make better decisions when I can compare my shopping cart to my fabric stash, culling accordingly. Plus, nothing in my area compares to the least with the awesome offerings at today's online fabric boutiques. So, no, mom and I did not go fabric shopping yesterday. Actually, I needed some pants!
This summer
FabricBubb
became a sponsor at StitchedinColor.com, and I. Am. Stoked. Kristina at FabricBubb has a great eye for fun fabrics (you know, the kind that inspire whole projects, like
Briar Rose
) and a deep selection of quality basics. Browsing through you'll find FabricBubb is swimming in "
helpful fabrics
" available in full rainbows: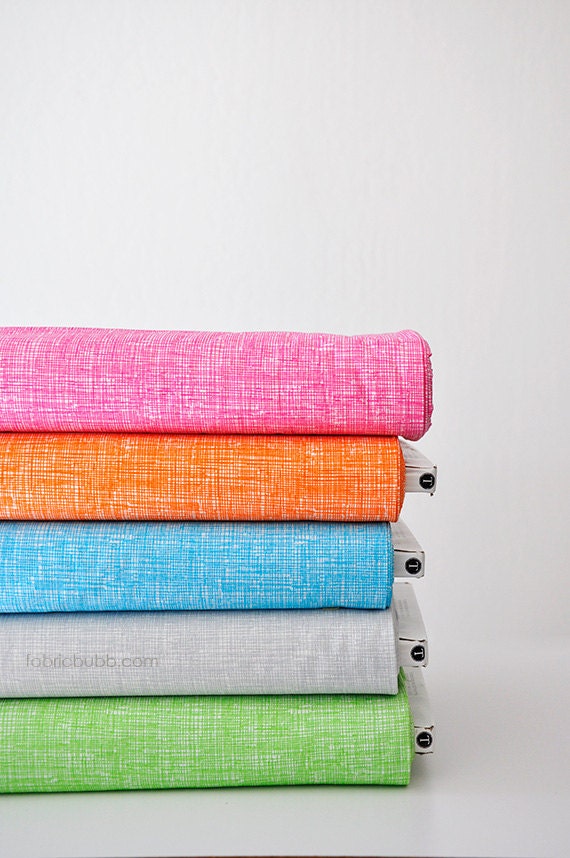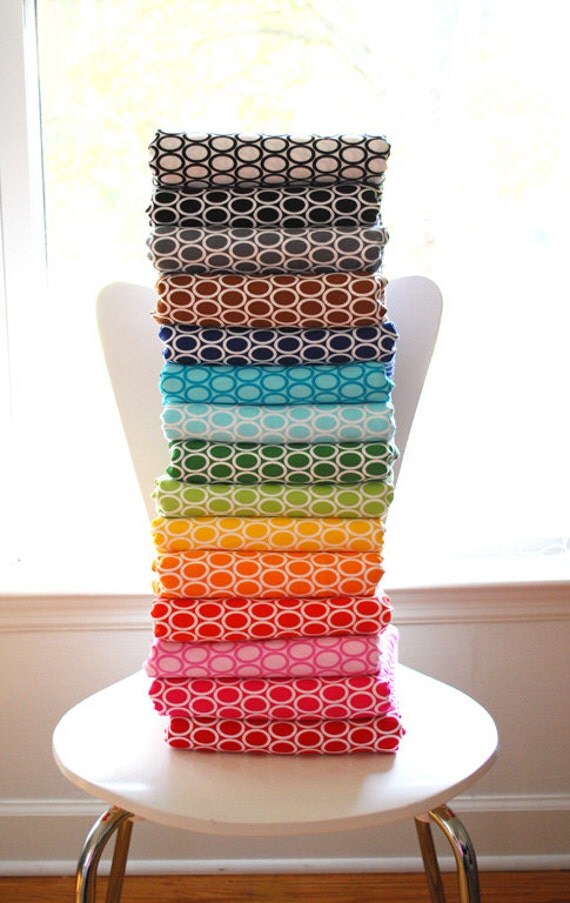 In addition to oodles of helpful prints and near-solids, Fabric Bubb also stocks Kona Cotton solids (my favorite, because I need LOTS of options). Once you have the swatch color card, you can easily shop for solids from home!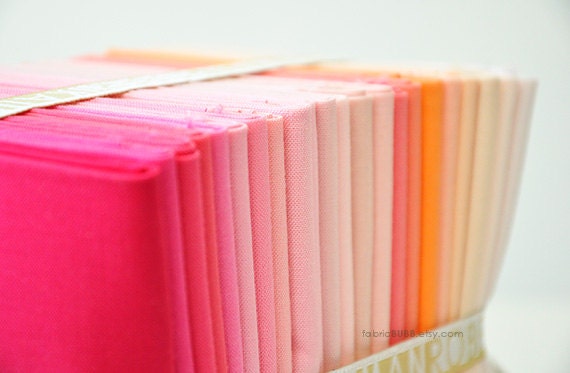 Or buy them in mouth-watering color stacks to expand your solid paintbox in happy chunks! This Pretty Peonies colorstory is what I'm feeling lately. I need more pink (helpful prints and solids please!).
Today here are some of my personal favorites: Writing Fabric, Feathers by Alison Glass, Menagerie by Sarah Watson and Leaves in White. I'm saying it now, I really should buy some of those feathers. They remind me of the Herringbone print by Joel Dewberry, which has been one of my favorite helpful fabrics for years.
I'm also intrigued by this new collection, Tulle by Leah Duncan, which, it just so happens, FabricBubb has decided to share with you! One lucky winner will receive 1/2 yard cuts of these six fabrics. Giveaway open to U.S. addresses only please. Enter by commenting on this post now through noon (eastern time) on Friday the 13th.
Also, anyone who's been feeling the need for new fabric can

save 10% through Friday

with
coupon code COLORBUBB10 (must be entered at the time of checkout, not applied to past orders, shipping or taxes).
If you'd like to follow
FabricBubb
to keep up to date on the latest fabric news, find them on instagram @fabricbubb, twitter @fabricbubb and
facebook
. As always, that part's totally optional and does not increase your chances of winning! One comment per person please.
Good luck!
*******Comments Closed********
Our random winner is #76 - Jill R. I'm emailing you, Jill!