Happy Friday, everyone! I've got some nice bits and pieces to share with you today.
no. 1
Don't forget to add your finished
Nursery Versery
projects to the
Contest post
by Sunday night for a chance to win a 1/2 yard set of the whole collection! Ok, that's my official last reminder =)
no. 2
Question: How do you wash a very special quilt? Answer: with
Soak
.
I'm not the kind that sends things to a dry cleaner, but I wasn't even considering putting my
Modern Medallion
through the washing machine, with all that handwork (especially the satin stitch!). Still, it needed to be washed after the hours and hours of intense handling it had endured.
A Handstitched Class student turned me onto Soak. If you knit, you've probably heard of them! They make a soap for hand-washing that requires no rinsing (ie. no squeezing, ringing or extra handling of your special handstitched quilts!).
Of course, I wanted to try it!
Soak
was kind enough to send me a small sample of
Scentless
. I emptied the whole 3 oz bottle in a half-full tub (following the ratio directions here) and then bravely submerged my quilt. The water turned dirty, so I say it worked (for details on how this can be,
see here
). It was sudsier than I expected, but I didn't rinse. I held firm! You don't want to see pictures of my bath tub, so the best I can give you is my quilt still languishing on my umbrella laundry line. I hung it up yesterday, on the sunniest day of our week, but the rain got it while I was driving home from an outing. Darn.
So I guess it
did
get rinsed, but that wasn't my fault! Hoping for more sunshine today.
no. 3
I don't like making coasters.
Nope, I don't.
Even when I improv-piece them, which is the most relaxing sewing experience I can imagine.
Oh well, back to the journal covers.
no. 4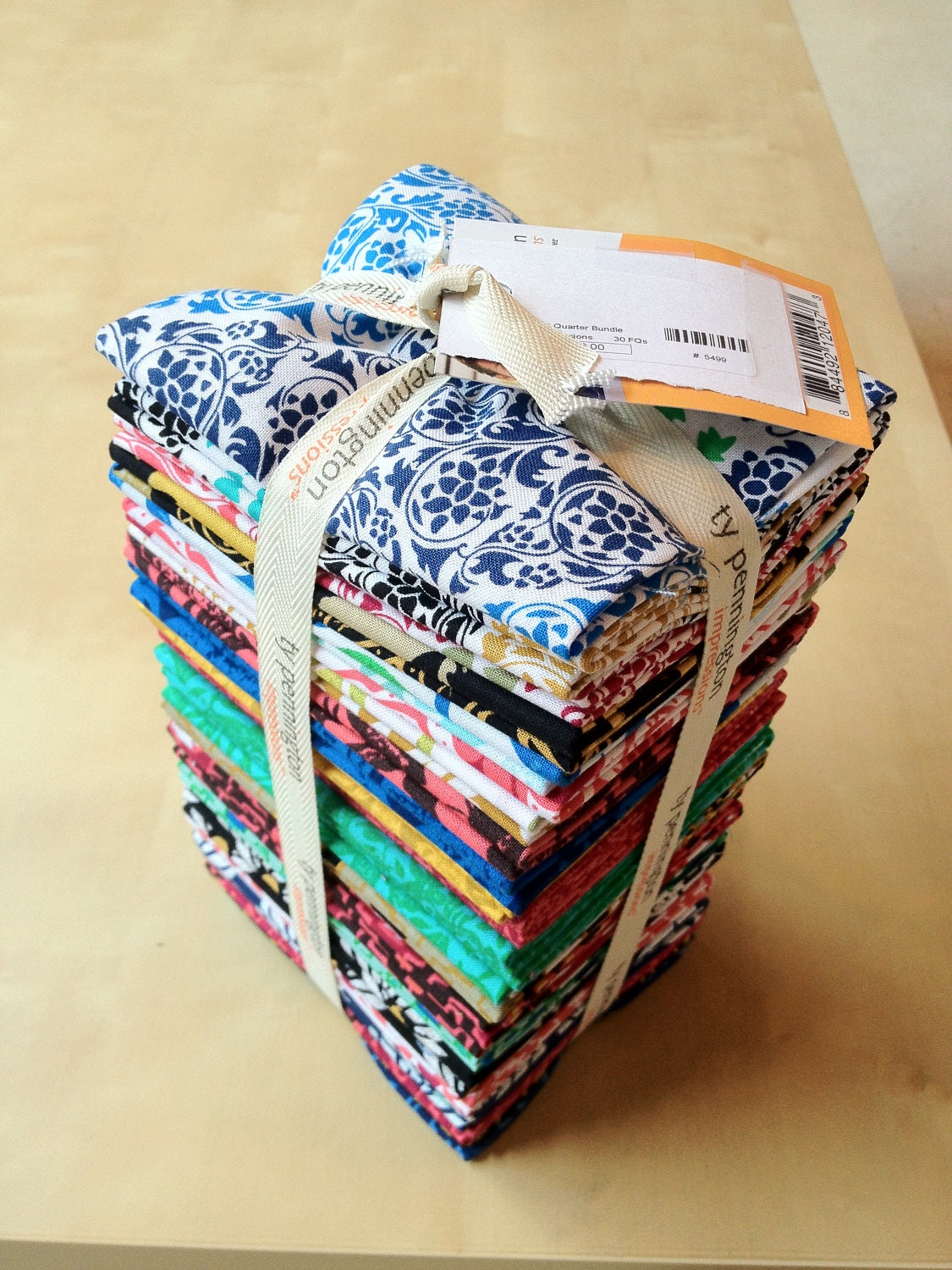 Did you know that Whipstitch is liquidating their fabrics? Seriously! They've so enjoyed offering classes and community sewing events that they're shifting their focus entirely in that direction.
All, yes ALL, of their fabrics are 30% off marked prices with code "LIQUID". That works even on the sale fabrics, so you can get some real deals. Have fun
bargain hunting at Whipstitch
!
no.5
Nothing much... I just wanted to show you what's on my table today. Something about the in betweens can be so perfectly delightful.
Enjoy your weekend, friends!